Brandon Zuck: LA & NYC
Writer and director Brandon Zuck is an NYU film grad, a Columbia University MFA grad & an international award winning director and writer. From film making to under-writing Harvard admissions essays for foreigners with poor english skills, his work is refined and exceptional.
He's got a gun that doesn't work, fifty different shades of black clothing and one of Echo Park's best views from his studio. His social network is bi-costal and includes thousands of influencers in arts & media from Hollywood to NYC. This Ivy league man even holds a membership to an elite high-IQ society you need to test into. Aside from all of that, he's one of my favorite humans I've ever met. His humility, work ethic and commitment to his creative vision are all unparalleled. He's taking over Hollywood, and that's a very very good thing.
Here's his most recent film,
Goodbye Blue Sky.
Goodbye Blue Sky is a post-appocolyptic film following the survival of two twins, Max & Liam played by Hollywood heart-throbs Zach Smith & Josh Smith. In the film Max & Liam encounter a love triangle of three strangers, played by Maverick McConnell, Brandon Tyler Harris & Shalini Bathina, and take refuge in an abandoned desert motel. They're forced to decide between love and survival and the result is a masterfully executed 17 minute short, action & drama. It's haunting, poetic and the first of its kind within the LGBT film community.
Brandon Zuck's film explores a new kind of love triangle that's uncommonly found in a Hollywood film. He starts with a boy and a girl, the standard archetype for a Hollywood screenplay, he then queers it by adding another boy creating polyamorous uncharted territories. He creates passionate and dramatic commentaries on spectrums of sexuality interwoven with an always-on-point grunge revival aesthetic. He has a way of taking a simple plot and twisting it into tear-jerking-sex-appeal-Hollywood-magic.
Brandon Zuck is a Sex Symbol.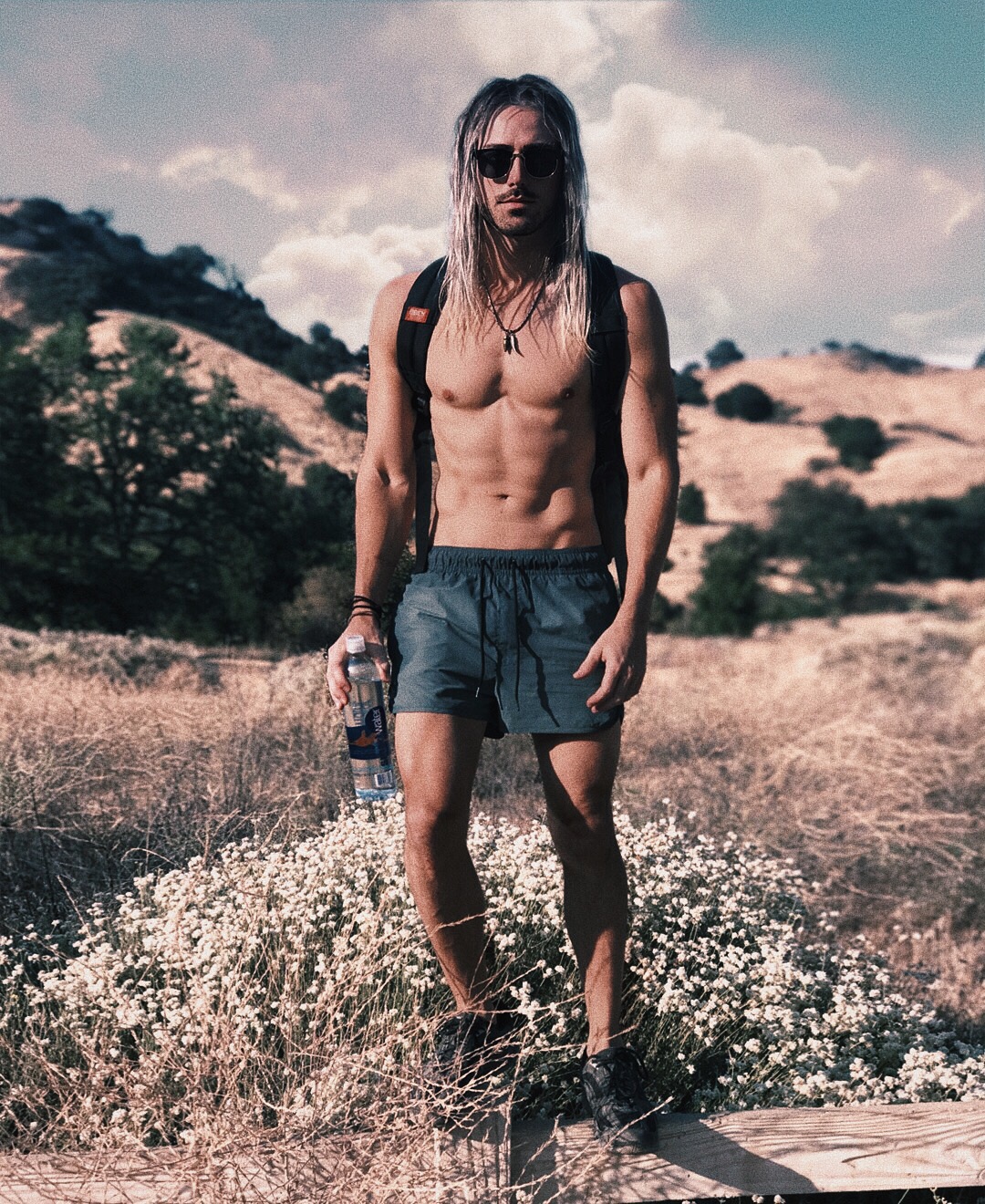 He's changing the way gays are perceived in film.
A great example is his short film, A Song For Your Mixtape (2016). Brandon Zuck wrote this film based off an idea Zachary Kemper had at a party. He and Zachary ended up co-writing it and randomly I ended up co-staring in the film alongside Zachary. We were joined in the film by Allison Scagliotti alongside music licensed by SOHN and it only took him a weekend of shooting.
The reason I say it changed the way gays are perceived in film is because it actually did. This short ended up winning awards from OutFest in Los Angeles, and literally toured the globe playing at different film festivals. It's now endorsed by the Trevor Project and was shown at a private screening event for their Suicide Helpline.
After knowing Brandon Zuck for so long, immediately after seeing him on set for the first time I knew that film was what he lived for. For readers who haven't met Brandon Zuck in person, he's got this 6'2″ rockstar super model vibe about him. All I can say is when he's behind camera directing, his true rockstar vibe shines. He's legit the coolest dude I've ever met and I wish I could capture that in writing somehow.
Here's his other film starring Zachary Kemper and myself,
A Song For Your Mixtape.
So what's next for Mr. Zuck?
Before I get to that, I highly suggest you follow him on Instagram, @iambrandonz, immediately. He's got enough sex appeal on his Instagram stories to make a nun wet her panties. His textography is always on point and if you take a second to scroll through his consistent aesthetic throughout his posts, you immediately get a sense of the epic things this man is capable of. He's got a factory behind his eyes and I'm quite confident instagram is some sort of portal into that beautiful brain of his.
He's working on a feature film and a *really exciting* digital series coming out soon. They're going to be massive, I'm unbelievably stoked for him and what's next.
I highly encourage you to check out some of his content below and definitely *definitely* reach out to hi and say hi. Slide into his DMs y'all.
Here are links to his recent work.
Cheers to your new #MCM,
now go slide in those DM's…
story by @davidbrookton.