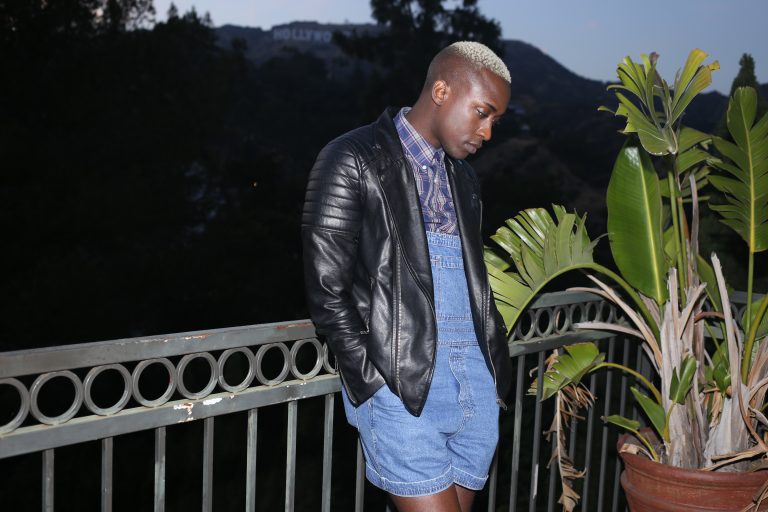 I've always been an LGBT advocate and fighter, these are my people. I can't imagine not helping in anyway that I can. I've done some singing events helping LGBT homeless youth and I try to volunteer whenever I can. The pulse tribute video was something that needed to be done. Michael Korte the man behind #Ham4Bey and #Gaga4Rent called me up and presented the idea to me and I immediately said yes. It was a no brainer.
CLICK HERE to watch the video. 
If you had the chance to talk to yourself from five years ago, what would you tell yourself if you were feeling down?
Hmmm… I think I about this often. I think I would tell myself to let go a little more. Everything doesn't need to be perfect. Unfortunately it never is. I'd tell myself not to waste so much time feeling down and to spend more reminding myself that if my work is honest and genuine then it's already perfect.
When did you start performing music and why is it important to you?
I've been singing for as long as I can remember. I remember sitting in the back of my dad's '97 Cadillac and humming along to Whitney and Bowie and feeling euphoric. I started performing when I was 7, singing wherever people would let me; corners, houses, the little parks around my neighborhood… literally WHEREVER! Singing taught me I could be powerful. When I sing, that's when I feel the strongest. It sets me free, in a way, it makes me feel like I'm levitating. I'm at peace.
There's so much going on politically at the moment. As an artists, what are you most passionate about?
FUCK DONALD TRUMP!! Haha. Now that that's out of the way, I worry a lot about the political climate of our country. The effect on our nation is drastic. My job as an artist is to talk about what's going on, but also to bring people a sense of peace and hope. People feel like their voices and concerns aren't being heard!
This question's not so much a question but more of a comment. I think you're the far-more-authentic male Beyonce and your talent amazes me.
Thank you! That's honestly the sweetest and best compliment ever. Beyonce is definitely an idol of mine. People always talk about her beauty and her presence, but what I admire most is her work ethic. Beyonce RUNS THE WORLD and makes it looks like the most fun she's ever had. She is QUEEN. I just want to be part of the kingdom! Haha.
Who are your biggest crushes on Instagram at the moment?
Hmmm… Well, I follow all sorts of people but I won't say who my crushes are. I like to keep that part of my life to the only person it really matters to… ME! Haha. My lips are sealed.
I don't think I have one. Haha. Is that bad? I like a lot of different things, but I will say my eye is drawn to the more extravagant looks. I'm a big
McQueen
admirer!
What's one of your favorite covers to play?
"Magic" by Coldplay! That song just sends me to a place.
What's your favorite gif and why?
The gif where Rihanna rolls up the window on the paparazzi as she driving off but before she does she gives them this glare like "Where is your mother?" Hahaha that gif is my favorite!
Top three most recently used emojis?
Most recent Google search and why?
Car rental services! Haha. I've never rented a car so I wanted to know how to go about doing it. I guess I need to get my license first though.
Where's your favorite venue you've played?
The Viper Room in Hollywood!
If you could have any superpower, what would it be?
To Freeze time.
What do you usually think about right before falling asleep?
All the stuff I have to do the next morning and how I'm going to attempt to get it all done with a little time left for me… which sadly never happens. Haha.
What's something you'd like our readers to know about you?
I have a single coming out in July! It will be my first and I can't wait for all you babes to hear it!
Listen to VINCINT on Spotify