Scott Young @ K Contemporary
If you're a fan of Neon, you'd love one of our favorite exhibits ever to hit Denver, Colorado: Scott Young @ K Contemporary. Scott is originally from Denver and grew up in Morrison, Colorado. He attended the Colorado Institute of Art before it was bought out, where he studied graphic design. While he was in school he had a friend working at a commercial neon shop. This was how scott learned all the codes and how to work with neon. He ended up packing up, moving to Los Angeles and got a job working with a neon company that does movies, award shows, theater and all kinds of crazy stuff.
This is our favorite show of the year.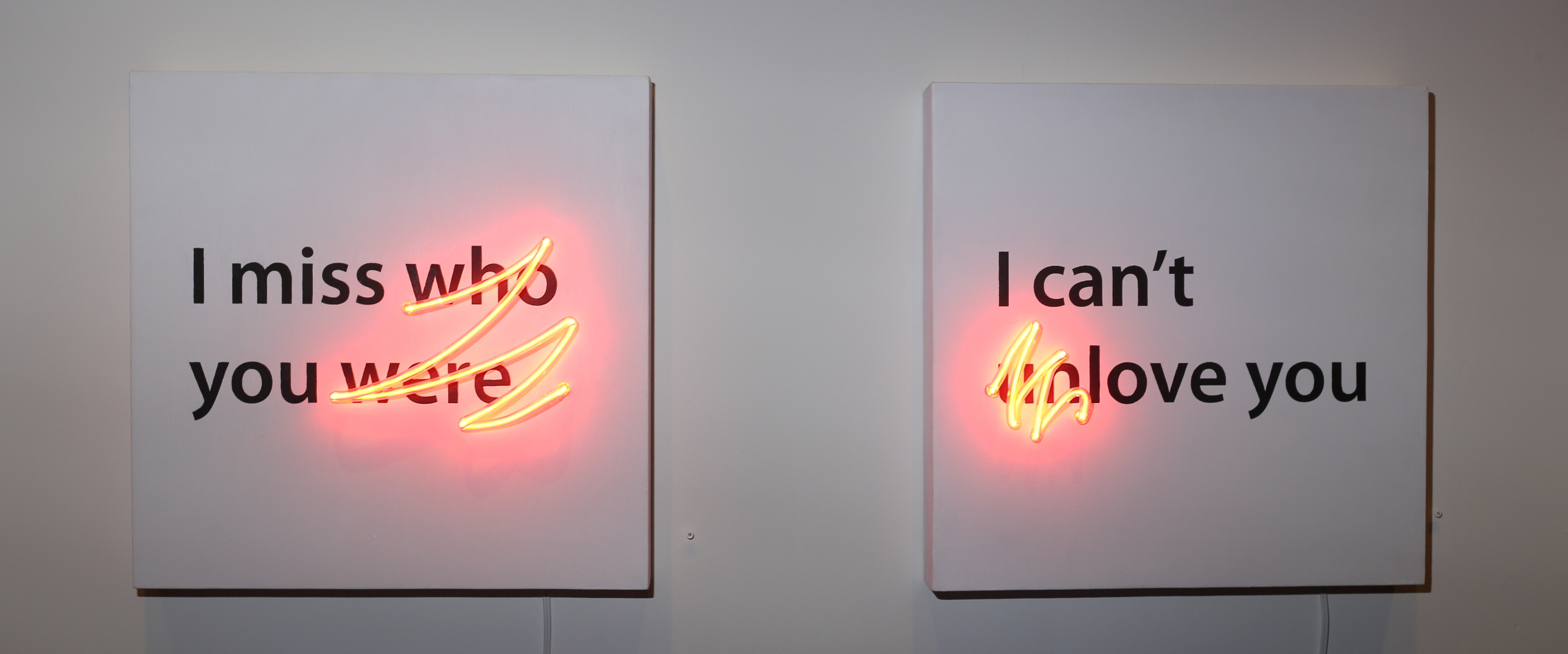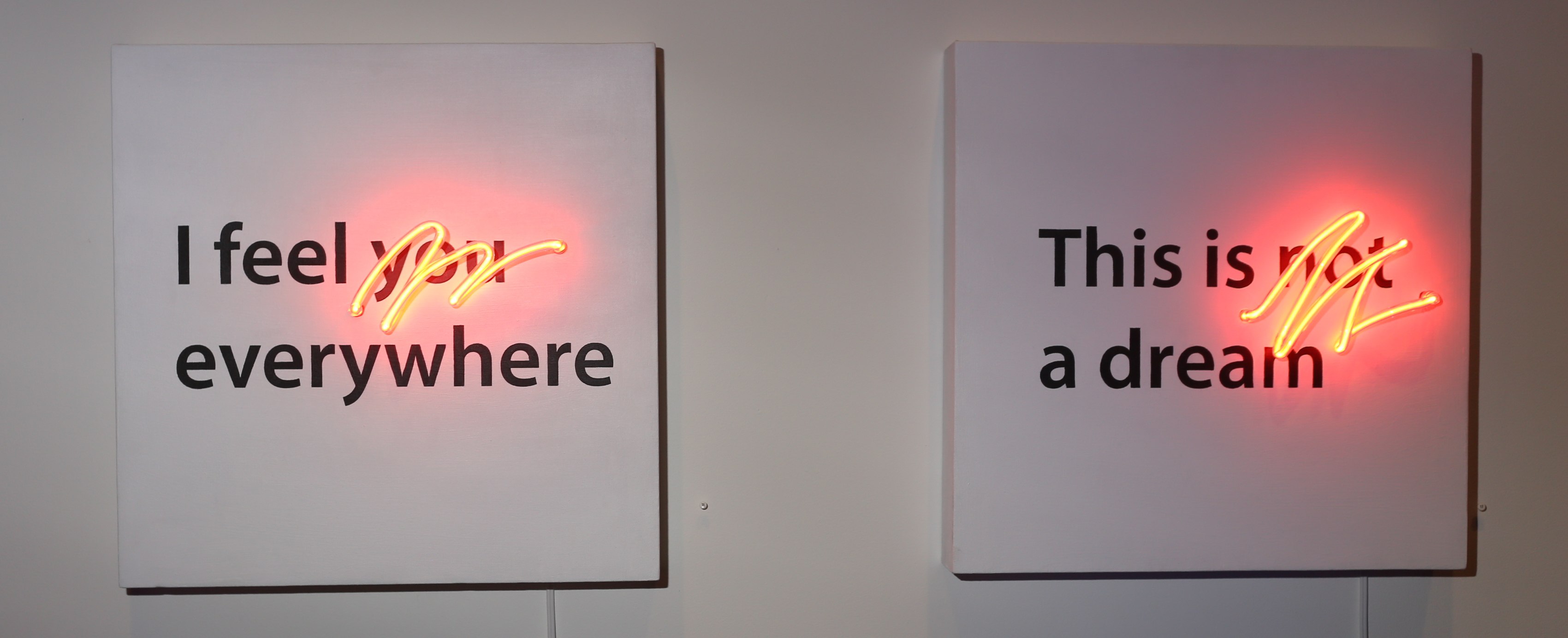 An aura of neon.
Walking into this space at night is sort of like falling into a beautiful haunting of a beautiful memory of an ex lover. The bright neon breaks the silence of the gallery covering everything in colorful light that mixes all around the floor and walls. Scott Young uses text, neon and video installation to present the stages of love, lust and loss in three acts.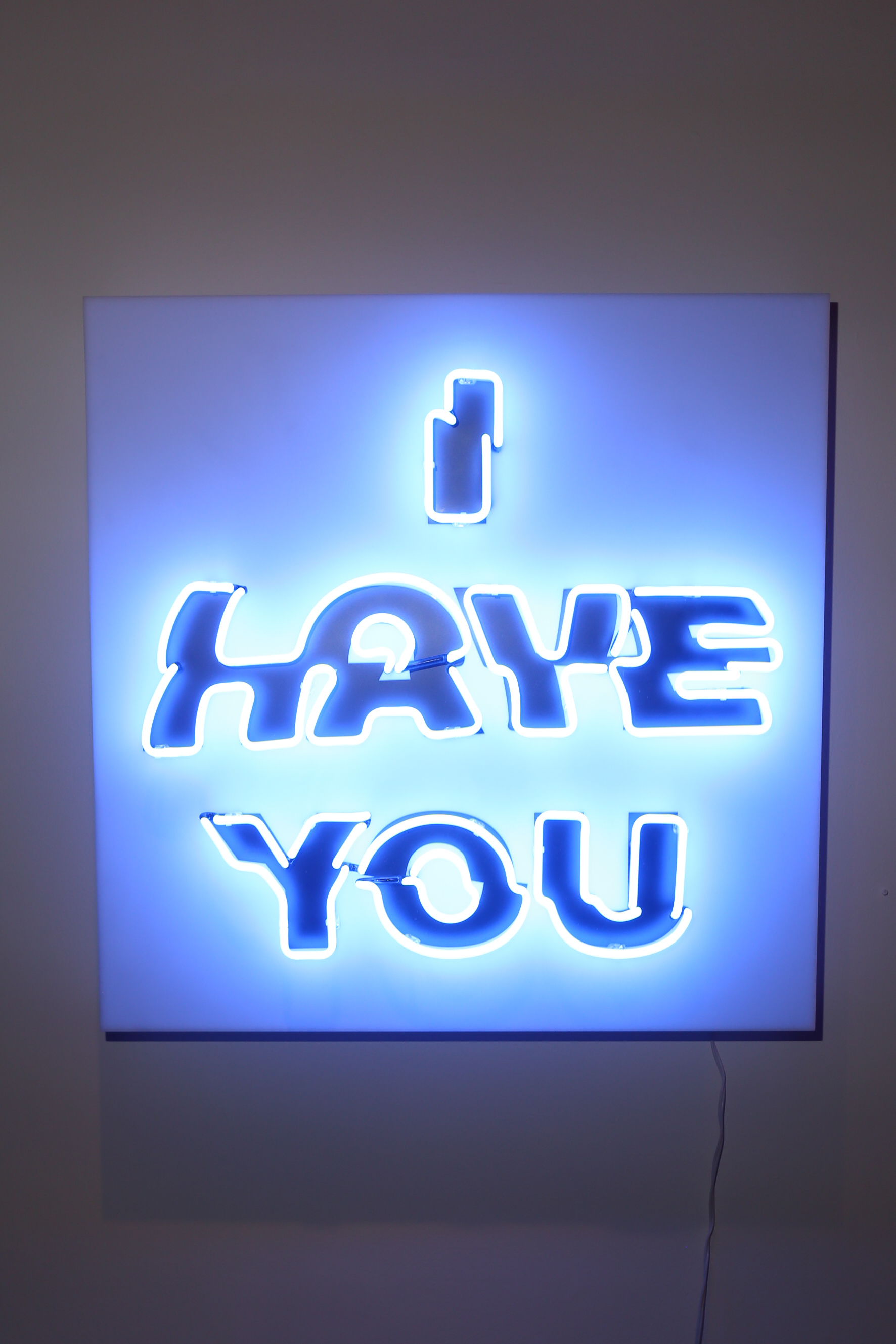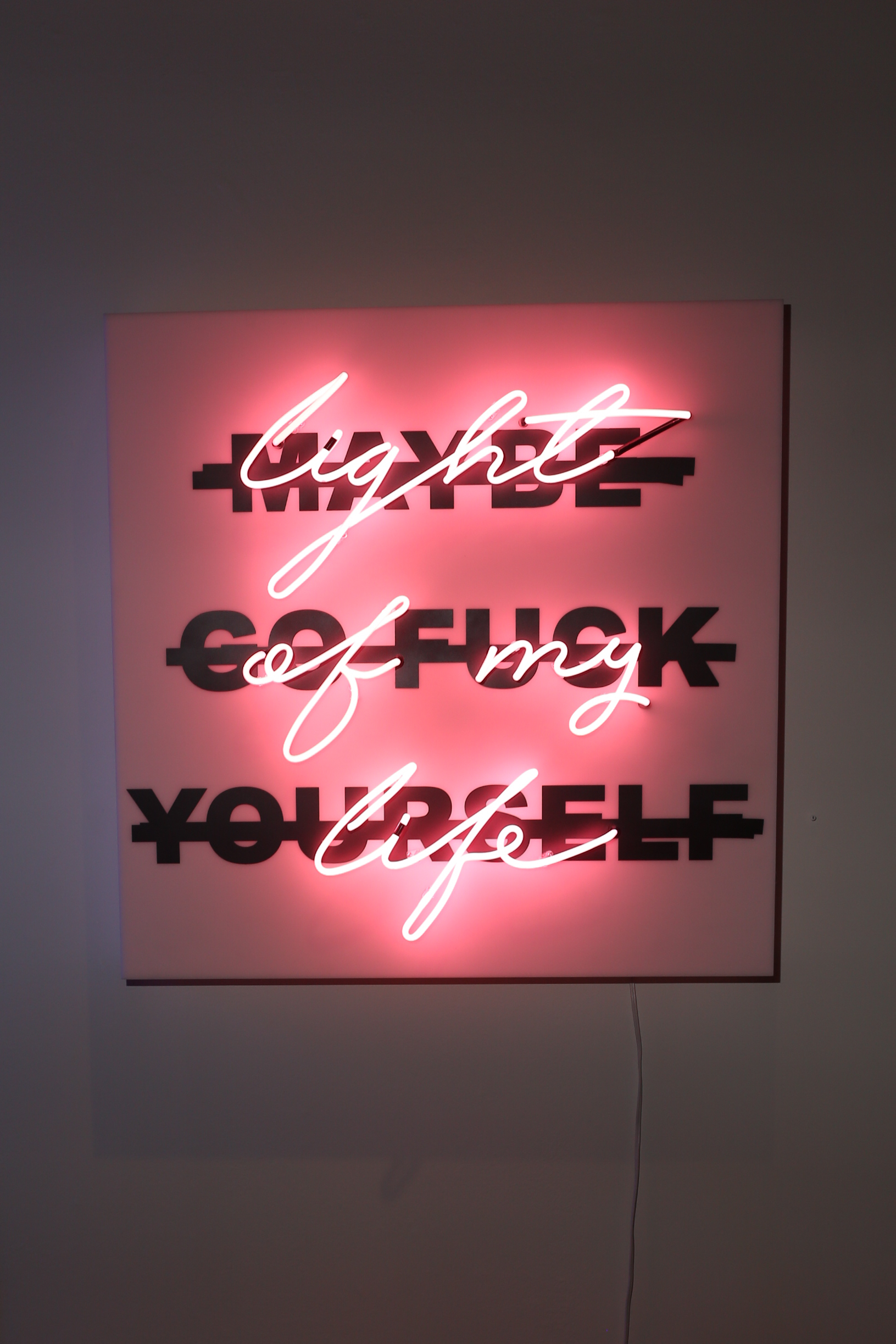 Fragility of Neon & Relationships.
Scott Young had a job making neon signs for movies for most of his life in Hollywood. Scott would produce his own art a couple times a year and then started a media company in Denver while still producing work in Los Angeles. He uses relationships and intimacy as a universal language.  Scott Young finds it important to "move the needle" in every viewer, to illicit a response somewhere between being human, wanting emotion, wanting love and trying to find it but not finding it. His work stems from stages and transitions of desire to passion to heartbreak to hate, and all the places in between . His new work has an anger in it, but it's honest. He's loving another individual as a way of bridge the gap of communication to the viewer. His insight into fragility; of neon and relationships, is the allure of the beauty of this exhibition. Having mastered the language of neon, and having lived the slings and arrows of love and loss, Scott Young creates a masterful blend of both worlds in Gas Light Love Bomb at K Contemporary on display now through December 2nd 2017.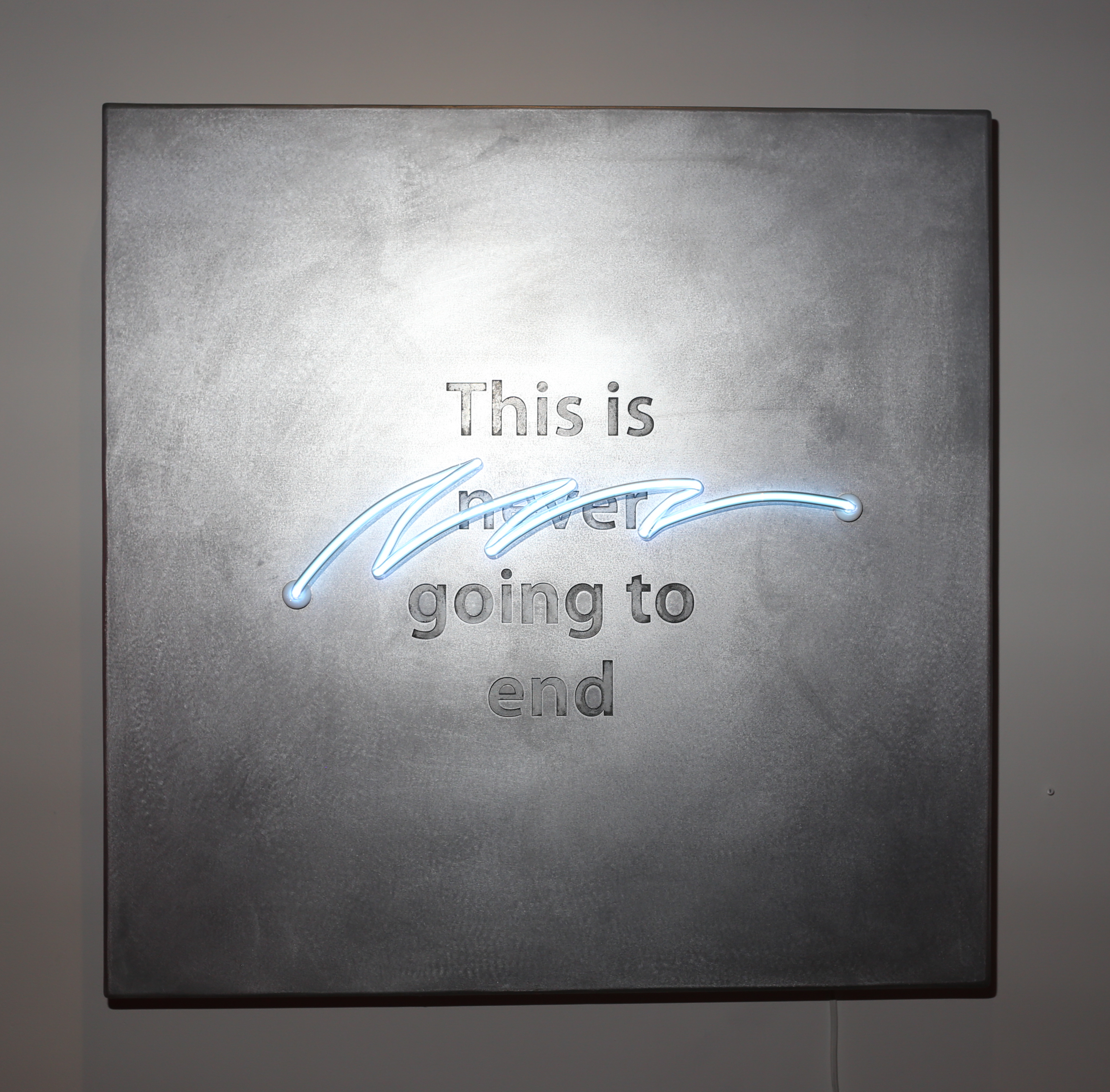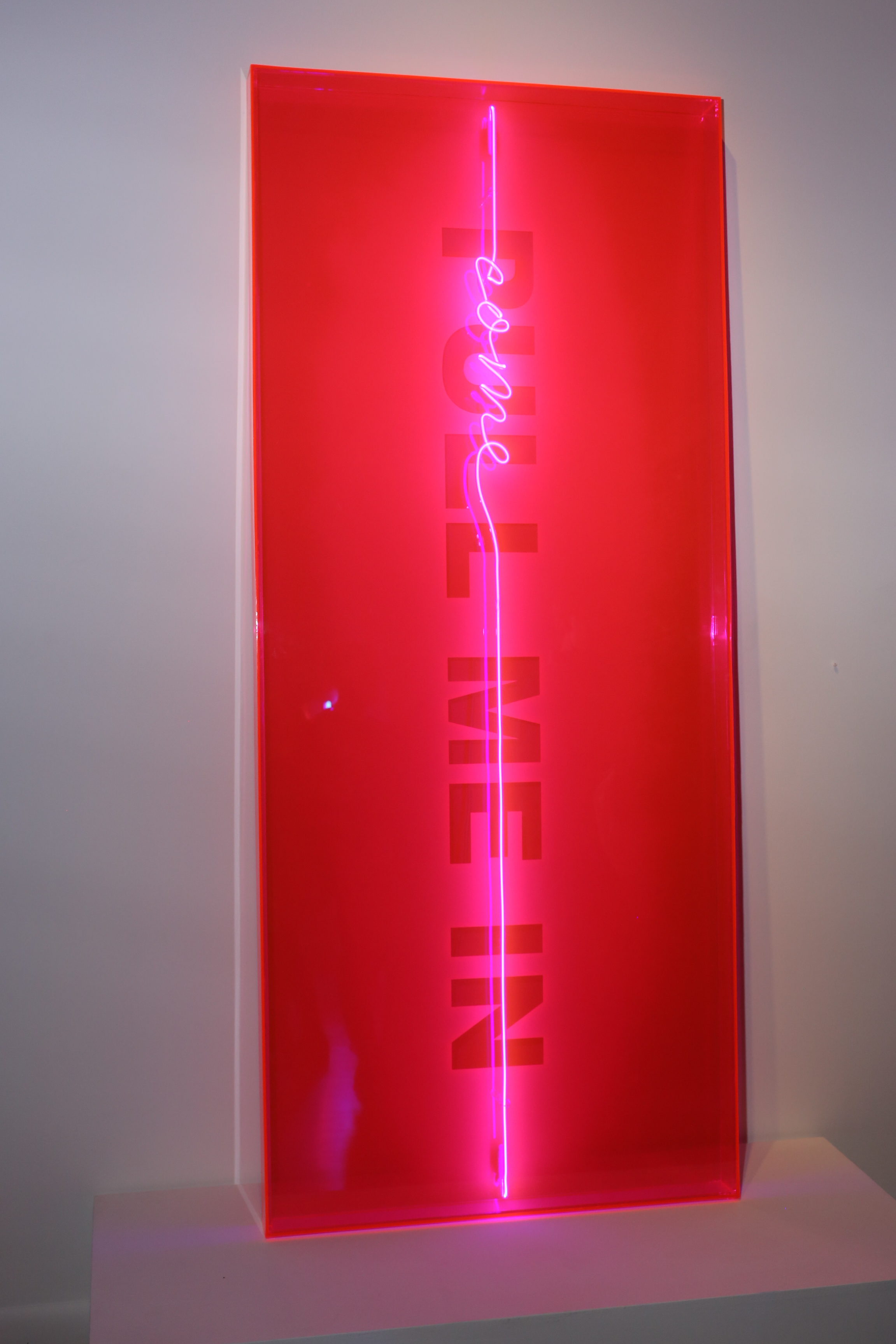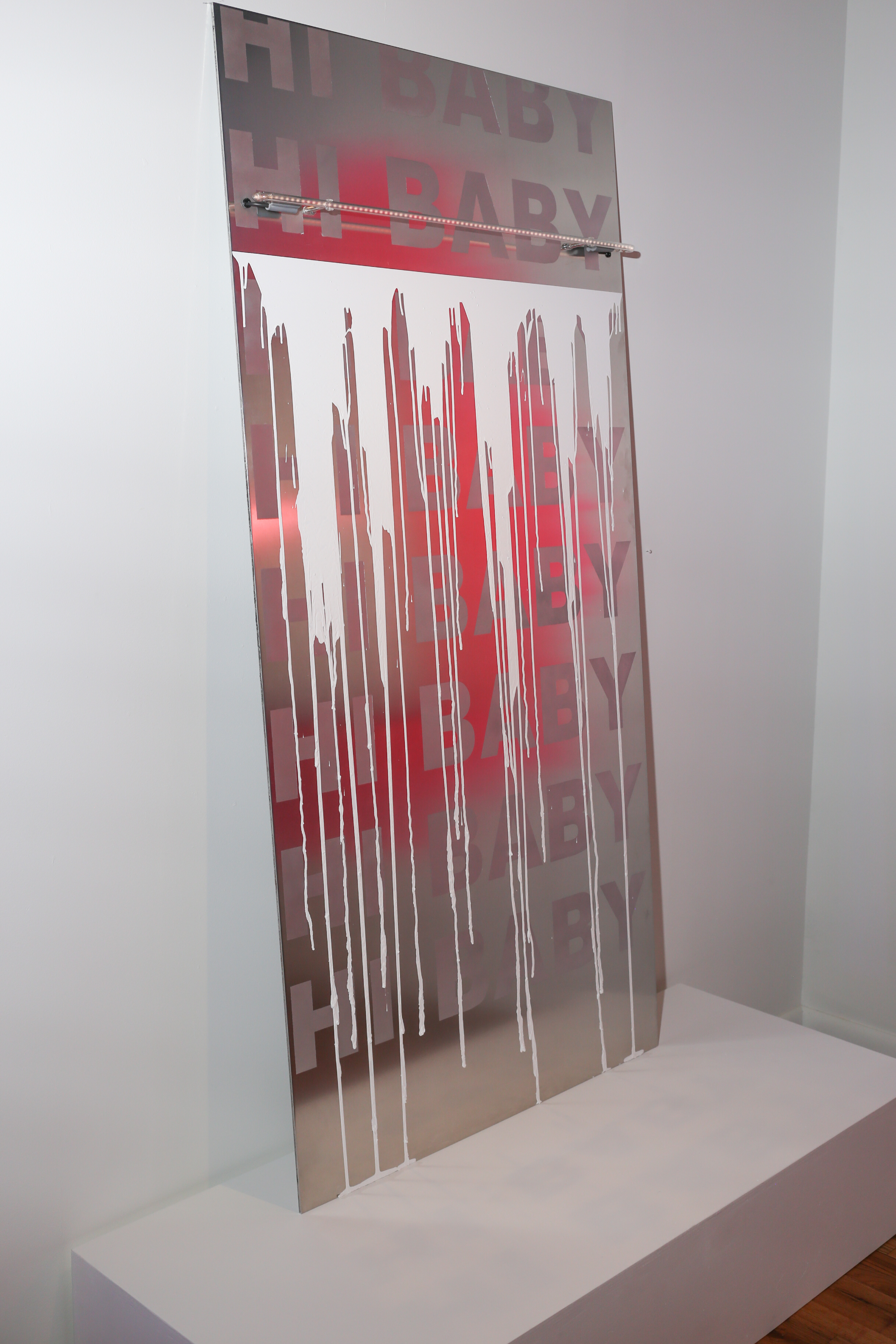 You really don't want to miss it. 
Gas Light Love Bomb showing November 4th 2017 – December 2nd 2017 at K Contemporary 1412 Wazzee Street. Denver, CO 80202. kcontemporaryart.com
"Thoughtful, theatrical and provocative, "GAS LIGHT LOVE BOMB" is a celebration of the craft and creativity of conceptual artist Scott Young, challenging visitors to reexamine their relationship with romance.
Presened as an illuminating oratorio in three parts, this exciting new body of work describes the tempo of the human heart as the heady staccato of a new relationship gradually shows to plodding lento and, finally, an unconsciously hostile fermata.
Edgy, unblinking and discreetly within subtext, it's Young at his unapologetic best." – K Contemporary
story by @davidbrookton