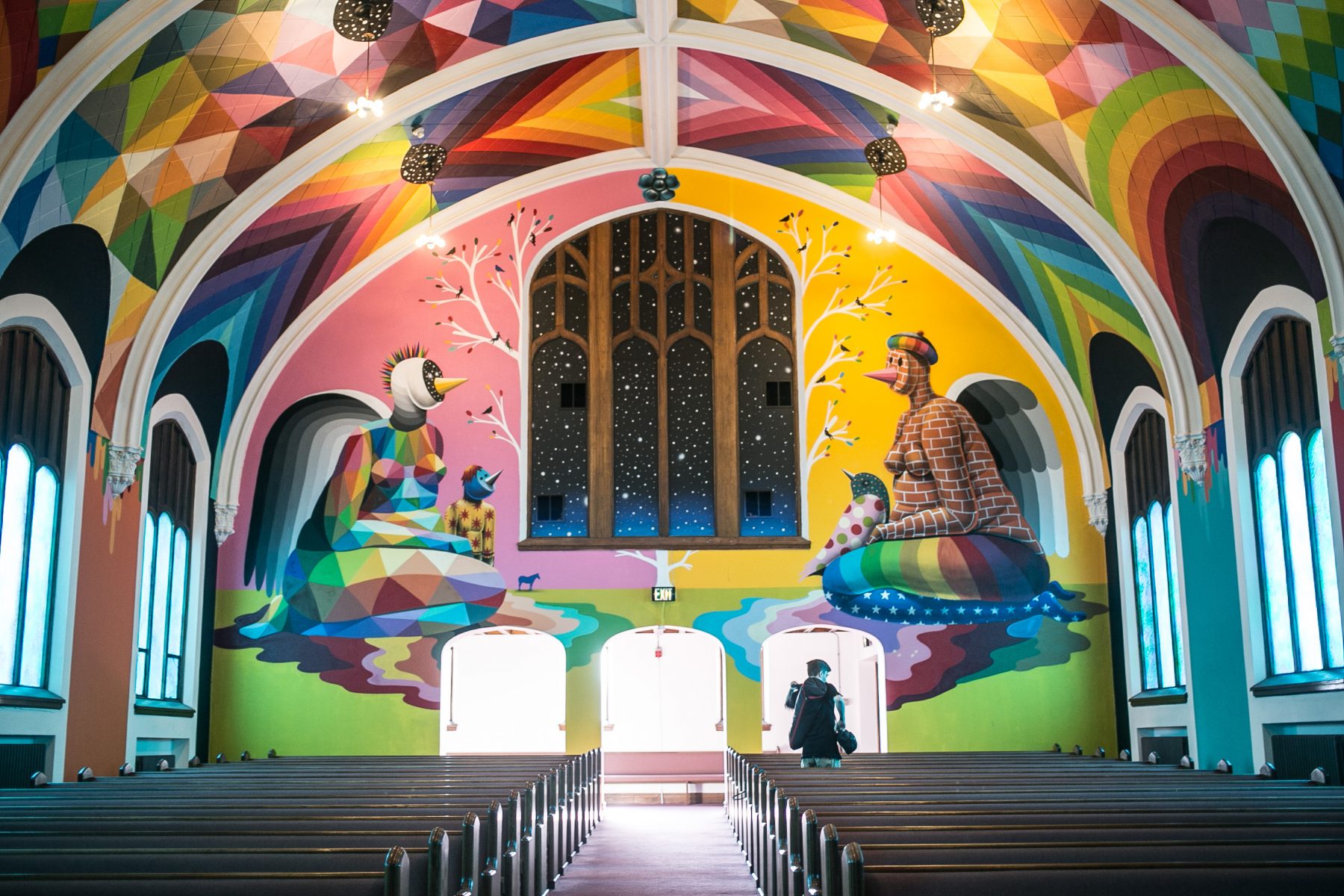 The International Church of Cannabis
seems like a pretty peaceful place to practice a religion. I mean plenty of the world is super religious, but this church isn't one that would kill you for not aligning with their beliefs. Well, as it turns out they are in a fight, only with the city. The church has already  had to hire an entire team of some pretty intense lawyers that represent the city's top pot shops. They've been extremely busy working because of Denver's last minute amendment to legal protections for social smoking. Essentially, the city attorneys added a clause on social club smoking to exclude religious organizations from legal protections. I'm fairly sure there will be a pretty optimistic and positive community at the church that will make things a lot easier for them.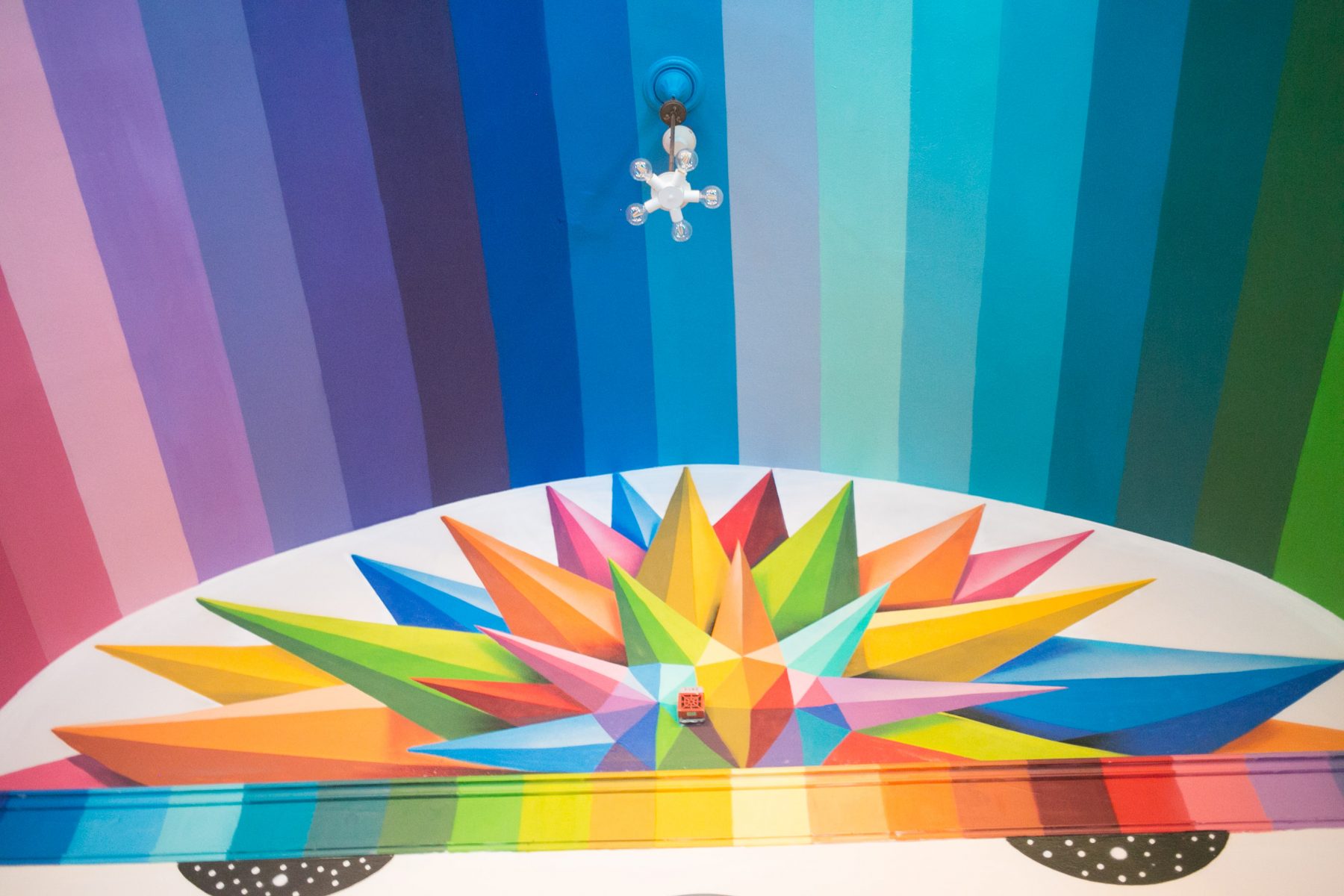 A Divinatory Contemporary Art Collection
Given that this is a place of worship with some drastically avant-garde artworks, it make sense that the art is innately divinatory. Okuda (@Okudart on instagram) was flown in from Spain to complete this mural on the chapel ceiling which took him a week. Kenny Scharf was flown in from Los Angeles to do the facade and doors of the church (@KennyScharf on instagram).  They're featuring an extensive collection of sculptures and canvases at their opening on 4/20.
We were only able to photograph the chapel due to time constraints and the staff being faced with challenges from the city of Denver but there's a whole bottom floor which is also an art shop. There are original works by Ron English of POPAGANDA.com (@RonEnglishArt on Instagram), @FrankKozik, Kym Bloom and an artist called SL Asher.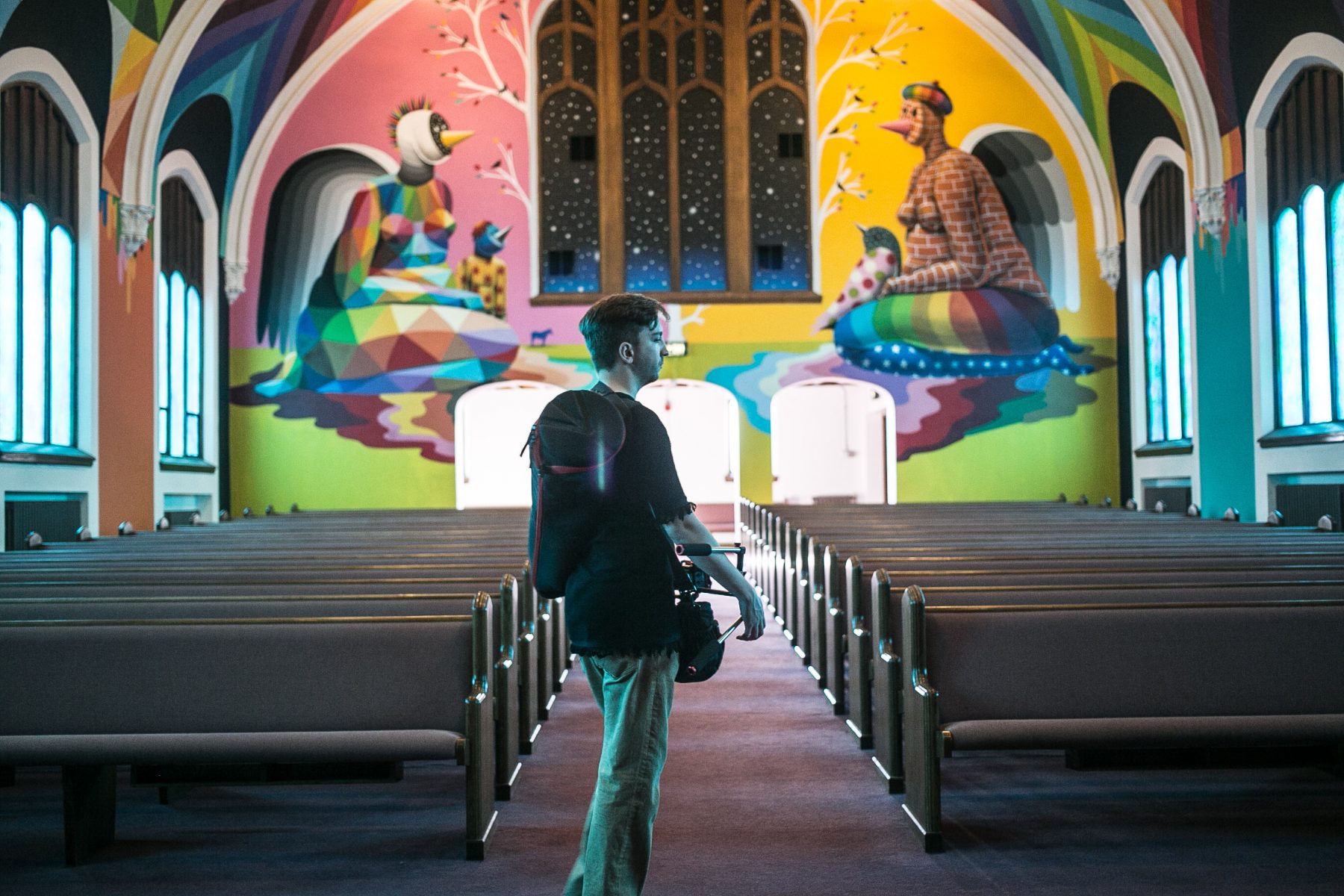 So, who's the next Michaelangelo?
I mean lets keep up the work people. Though it sounds extreme, we're living in a new time where laws, social communication, access to information and just about everything we ever knew about dating and love have completely changed. It's up to spaces like this and people like us to discover what it means to exist in this contemporary space. Meanwhile, it is the artist's job to document reactions to the time and history they live in and through. Here's the roster of social medias, click on any of their names to discover more.
These artists now have secular commissions under their belt. So, I pose the question to the viewer, where do we find ourselves amidst art history with respect to contemporary religious art? My answer: here. The International Church of Cannabis.
What a time to be alive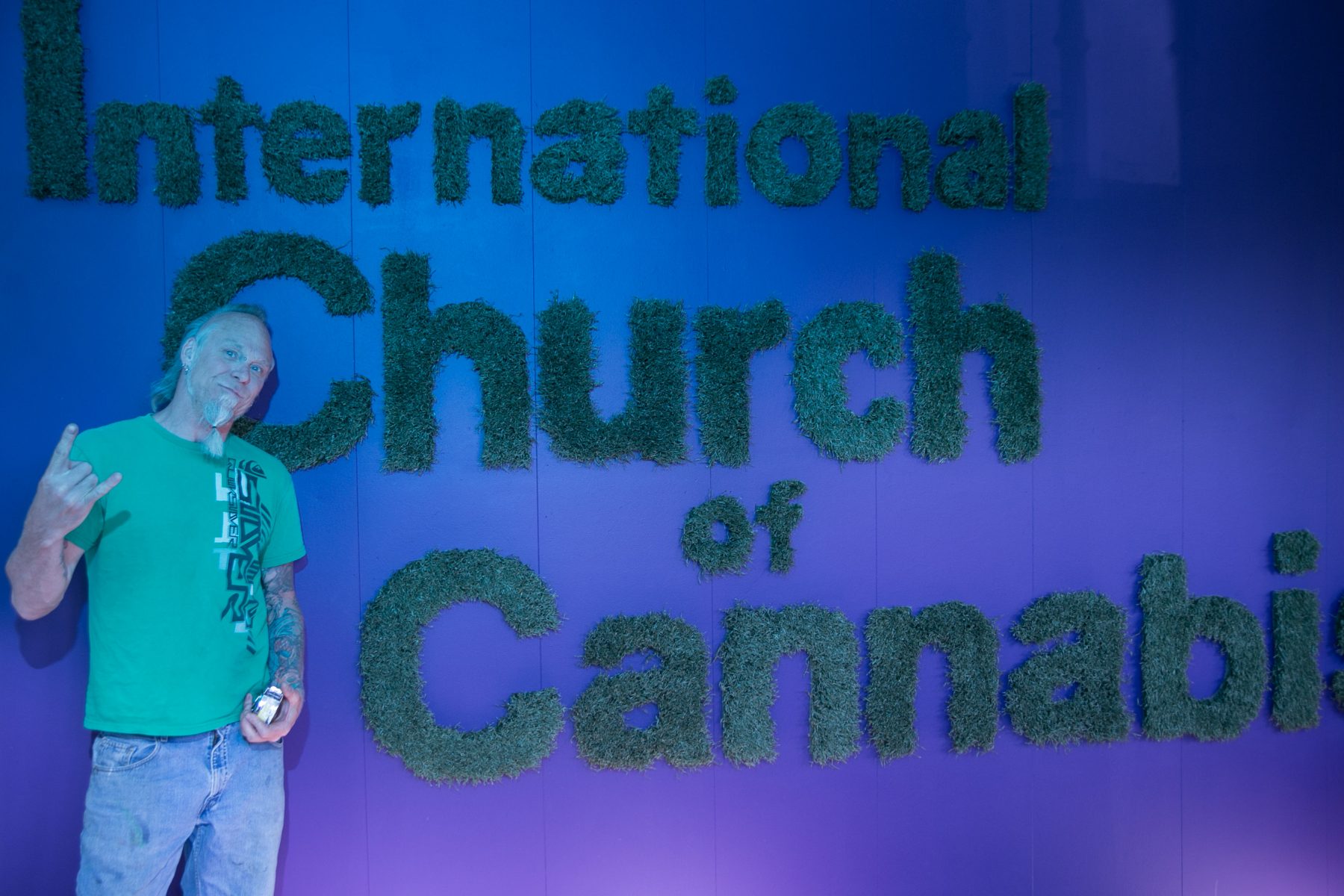 The photo above pictures Dave Bouge presenting the logo he built and created for the International Church of Cannabis. Dave also assisted on Okuda's Sistine Chapel.
Article by @davidbrookton and @mdotsparks
Check out our Snapchat story,