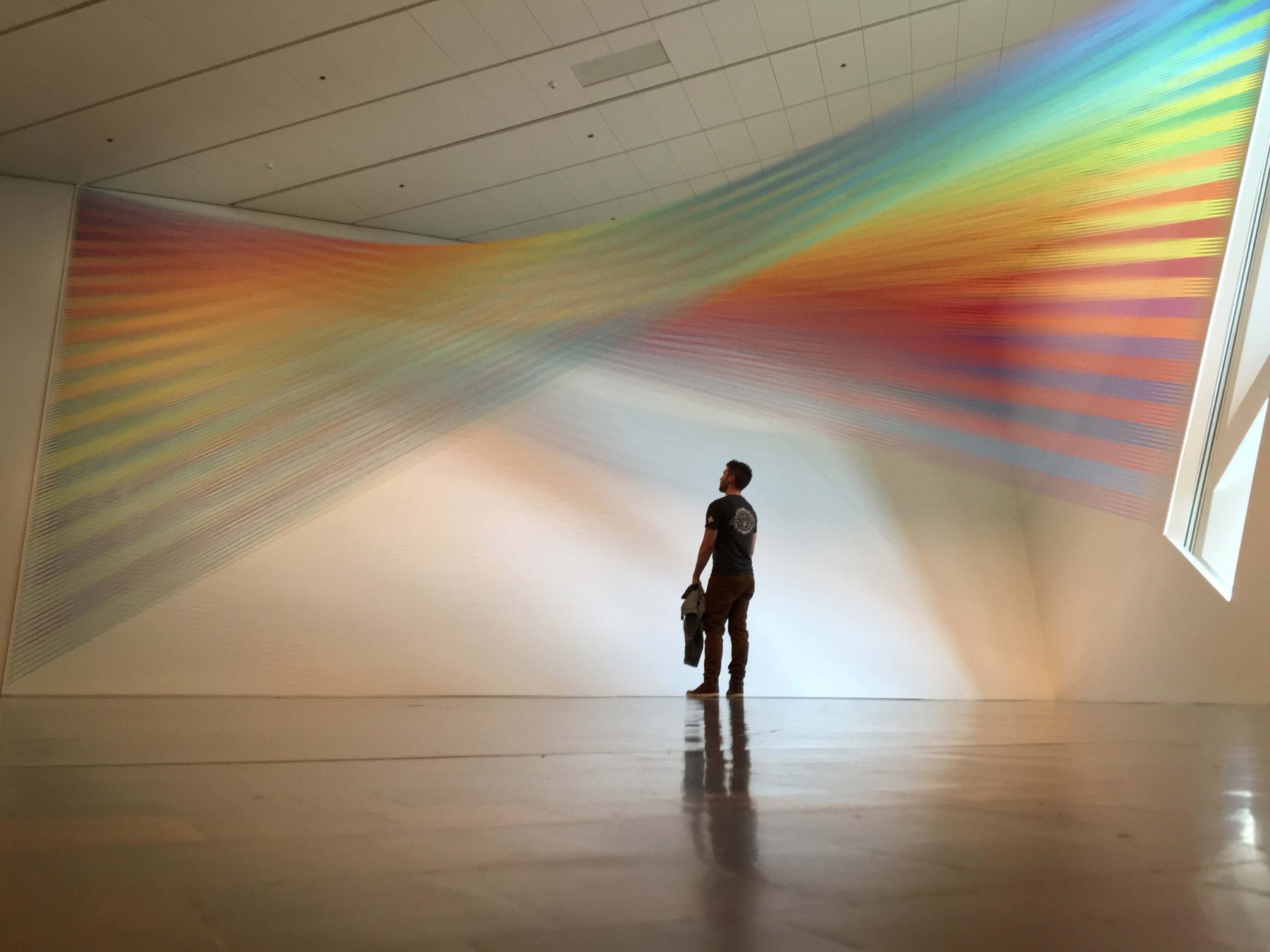 photo credit: @nickbrownco
Lets talk about Gabriel Dawe.
I hate to play the favorites game, but Gabriel's Plexus 36 really does it for me. What you're looking at is 65 miles of thread hung on hooks suspended  across two obtuse walls. Gabriel describes the angles of the architecture intimidating. If you'll notice, there isn't a proper 90-degree vertical wall to be found in the Hamilton building of the Denver Art Museum. Clearly this worked out in Gabriel's favor. Installing right next to a window that actually is enhanced by the lines of this piece was nothing short of brilliant. The light from the window enhances the colors of these Gutermann threads.
I mean, who doesn't like beautiful rainbows?
This is actually the first time Gabriel has introduced stripes of contrasting colors against one another. He installed it with an assistant using a crane. They spend days dancing back and forth between the two walls with their 65 miles of colored Gutermann thread.
He describes the process as a very concentrated and choreographed dance, stretching yarn back and forth over the period of days. He brings up a really good point in his interview with the Denver Art Museum, it needs to be seen in person. Photos, while amazing, don't do the immense scale and detail justice. The window, the Colorado sunshine and the architecture of the space give this piece a super holy aura. It really does feel like discovering an unbelievable natural phenomenon like the aurora borealis when standing beneath this piece.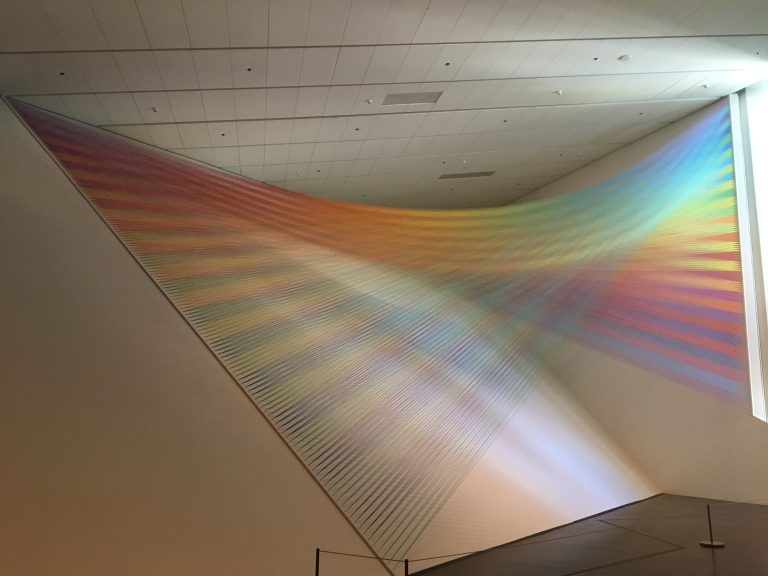 So, it's spectacularly beautiful, but why?
It's important to note that this exhibition, Mi Tierra, is giving voices to Latino artists. Artists are generally influencers, their work documents and records history in a way that isn't obvious. While it may seem uncomfortable as an artist to have an exhibition curated by how you identify, in the context of Art History, it makes these works more significant because we need the cultural response to be prominent right now given the current political climate around Trump and "The Great Wall of Mexico" ?.
Specific to Plexus 36, and Gabriel Dawe's Plexus series… He's using thread as a "stolen art medium". American men are all too familiar with the concept of machismo – the cultural belief that men must be hyper masculine.
Growing up, Gabriel was first made aware of textiles as an art form. His mother and grandmother would use textiles in sewing, knitting, etc. To him, machismo was a restraining order from this art form. So, hence why it's referred to as a "stolen art" form.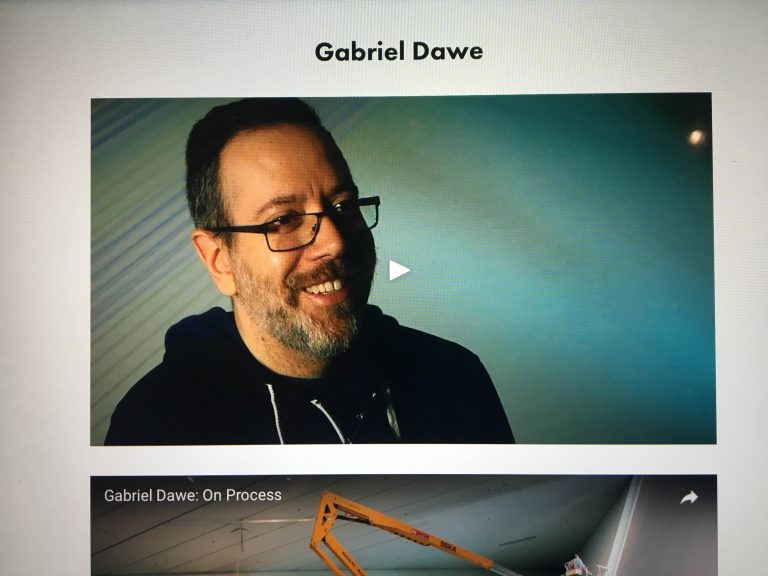 Mi Tierra is on view through October 22, 2017.
So you've got time. This ticket is included with general admission to museum patrons. Adult entrance tickets are $10 for Colorado locals and $12 for visitors. Well worth the money considering we've got two buildings full of extraordinary curations like this exhibition.
Story by @davidbrookton