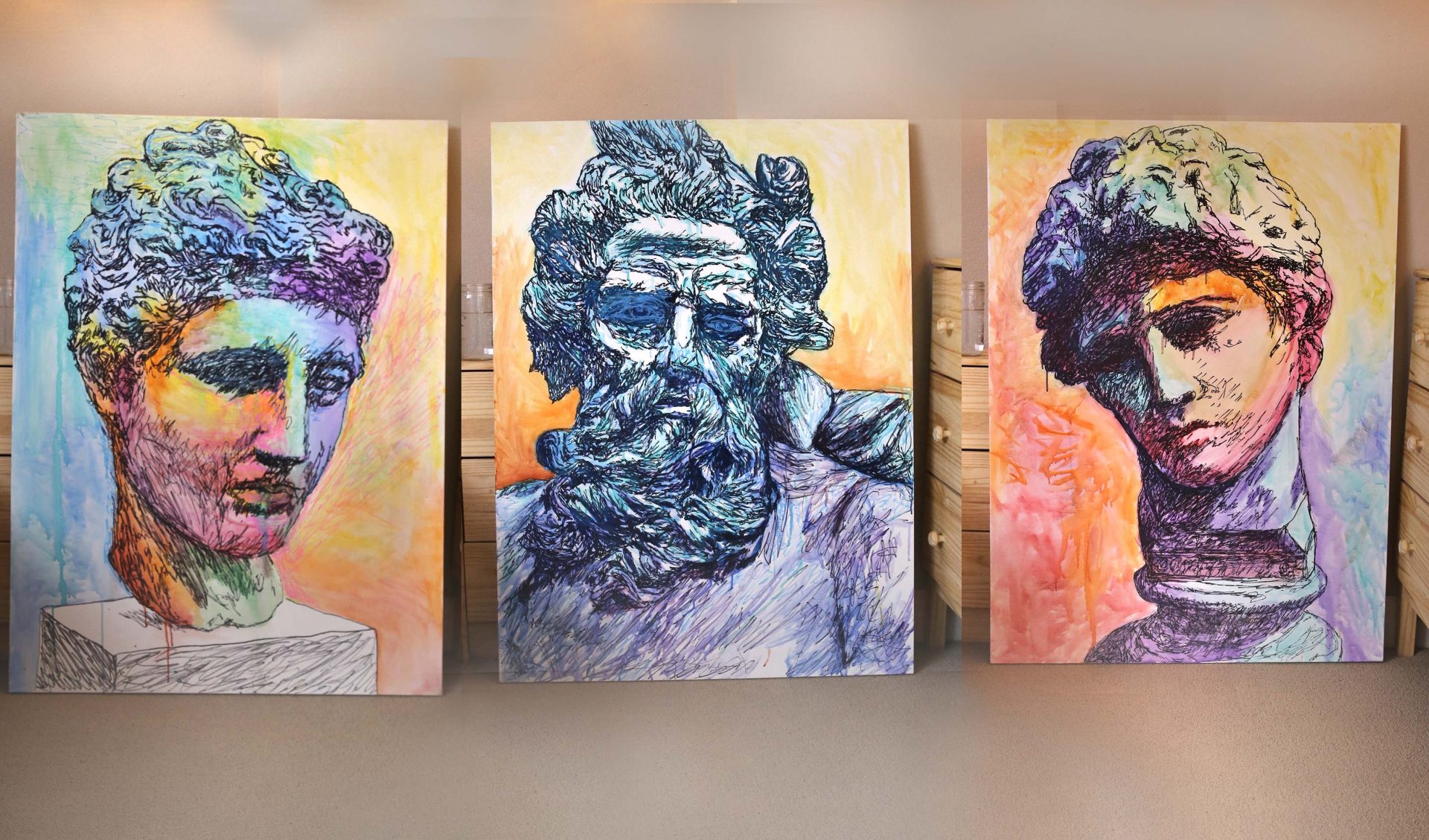 Oh hey art world, it's been a while.
Jk lol no one knows me. My name is David Brookton. I'm definitely, not… like a well known artist by any means. But! I'm making work. Every day. I founded Brookton Magazine to start sharing my photos and meetings with some pretty incredible people that I *randomly* come across in life. Living in Los Angeles put me in contact with some truly unforgettable creatives. Los Angeles will always be my home, but my parents live in Denver, Colorado and I love being closer to them.
I had my first art show @dinkdenver recently.
It was in Civic Center Park's McNichols Building spring of 2017 in Downtown Denver. The building is historic with architecture that intersects contemporary design. It's a three story comic, zine and art expo that really can't be matched. The talent at that expo made me look like an entry level art student. I was super stoked to be there and want to thank my personal trainer Billy at Final Move Fitness for hooking me up with his uncle that started the whole expo.
Charlie LaGreca is DinkDenver's founder and he's got a pretty epic story. Basically he started Denver's ComicCon but was ousted by ComicCon corporate folks and had plenty of legal battles, until arriving at a totally new and *much more enjoyable* concept: @DINKDENVER.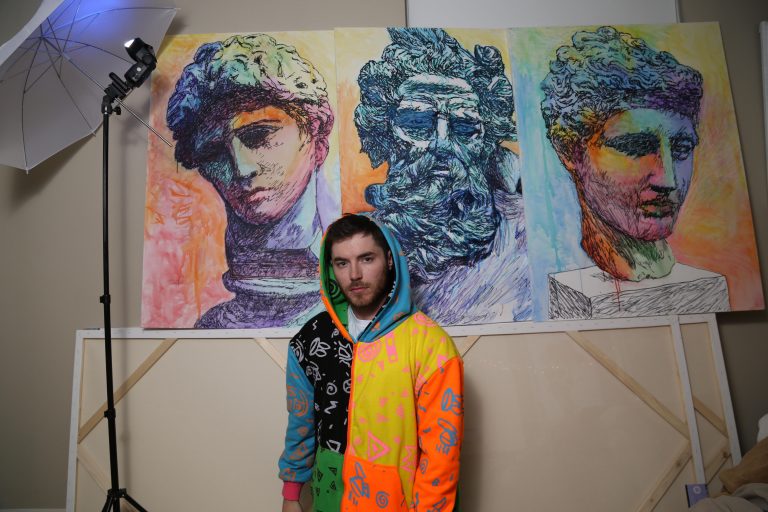 But Anyway,
So yeah. I did a series of canvases that were my first proper pieces of "art" since my BFA graduation exhibition at UC Boulder. I'm exploring a roman past. One of my favorite places in Los Angeles is the Getty Villa, a reconstruction of an ancient roman villa made in the Pacific Palisades. It's really quite remarkable.
I want to know all the stories people used to explain the natural world before we kinda spoiled it all with knowledge. I want the mystery, I want the creativity, I want the time when the stars were known as holes to heaven. That was my starting point for this series. To me, looking back is a great way to prepare for moving forward.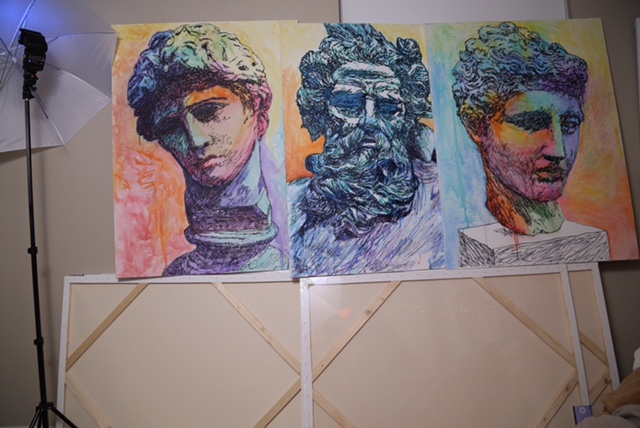 My goal as an artist, is to take the ugliness of depression and transform it into beauty and rainbows.
Right now is an extremely important time for queer artists, people of color, women and foreign or migrant peoples to document their lives and to create artifact that can be recorded historically. As gays, we lost a whole generation of creatives to HIV/Aids. Where would we be today if Keith Haring were still alive? Felix Gonzalez-Torres? Mapplethorpe? Sit your ass down my fellow queer millennials and give eternal thanks to the whole Act Up movement, to the people who fought and died for the freedoms that are all too easy to take for granted today. I mean, it's no secret that gays are being rounded up in concentration camps in Chechnya. Even the Trump administration can agree it's not right.
What a wild ride I have chosen. Poverty but so so so so so so so much wealth. This is how my soul feeds, like photosynthesis to a plant or something. Being around the artists, the creatives, the thinkers and enjoying the beauty amidst the chaos of it all makes me want to dance every damn day of my life.
I have so much gratitude for everyone who's brought me here, been patient with me, dealt with whatever stress I may have induced. I really can't stress enough how grateful I am to even have one supporter. It's such a massive challenge to be a creative, it's a world of "no" pouring down on you like a river and you're just a salmon swimming up stream screaming "YES YES YES" as you wiggle and stuff. Then you get to the top of the stream and you make beautiful salmon caviar and then it turns into little baby floaty salmons that float down the river of "no" and eventually either turn into a "YES" salmon or they all float on alright.