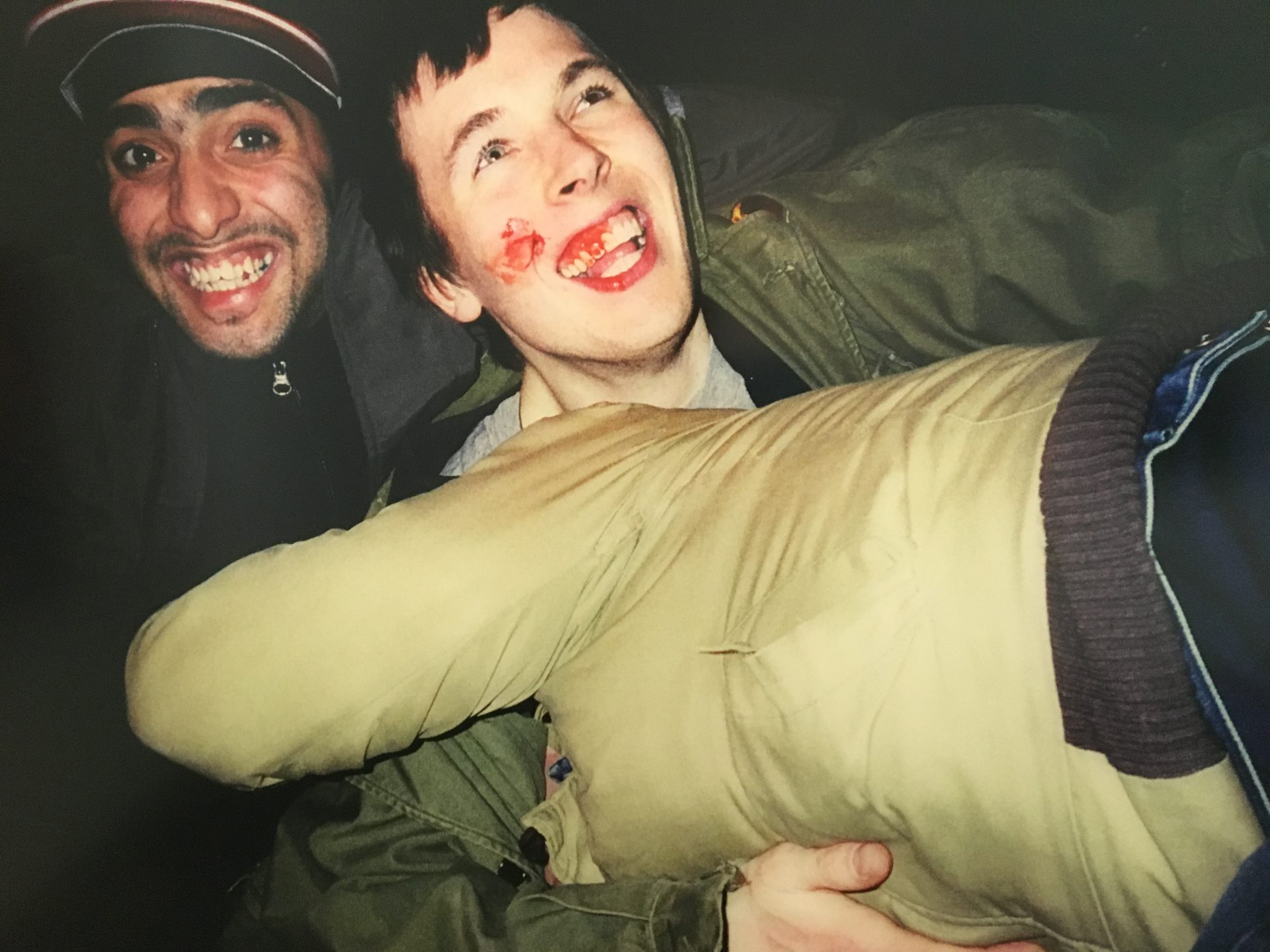 What a fucking beautiful human.
Ryan McGinley is an American photographer living in New York City. McGinley began making photographs in 1998. In 2003, at the age of 25, he was one of the youngest artists to have a solo show at the Whitney Museum of American Art.
& we're low key in love with him.
So it all began
at the age of 26, life was reaffirmed, entirely unpredictable yet so alive with the living breathing camera lens and the kids in the streets of Manhattan living their full expressions.
Here comes Ryan
Always with a camera. Every visitor to his NYC apartment from 1999-2003 was captured by McGinley with a polaroid. The show now exists at the Museum of Contemporary Art, one of the best museums in the country in the most beautiful neighborhood of Denver.
I've biked here for the past five days, sitting around the gallery. Wandering to the rooftop bar and drinking a classic cocktail or some exquisite local microbrew. I've been thinking to myself… how could life get any better? Until May we're lucky to have both Basquiat and McGinley on show together!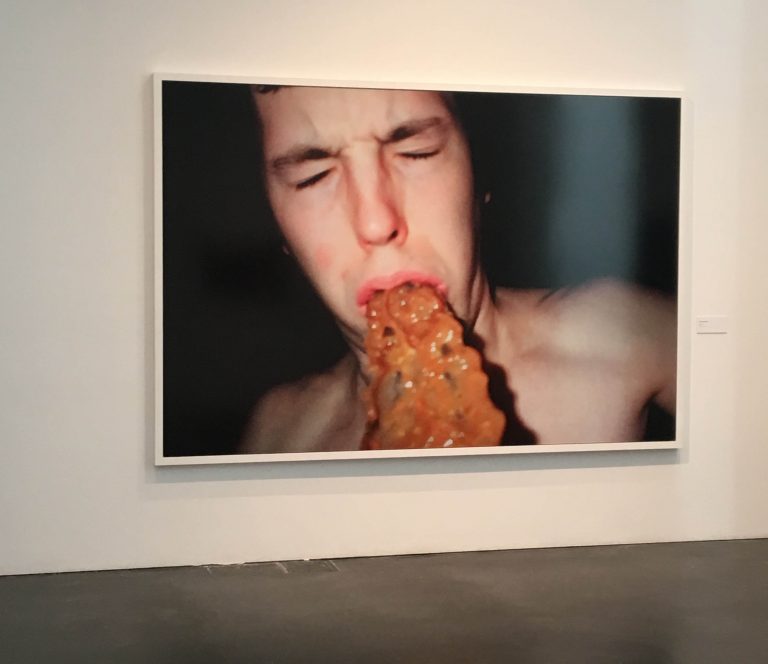 Lets talk about Ryan.
Let me first introduce that I'm flamboyantly in love with him and unafraid to admit it. I remember first discovering Ryan on the cover of Bon Iver's album, one of my favorite performers to ever come through Red Rocks Amphitheater.
Not only does he represents youth culture of New York City, he's also openly gay. This makes his work very important because it documents what it means to be a queer in the 90's and 00's of New York City.
Mind you, we gays lost our most prominent icons in the 80's… Felix Gonzales-Torrez, Warhol, Keith Haring… An entire culture from the Act Up Movement missing to HIV and AIDS policies resulting in treatment delays.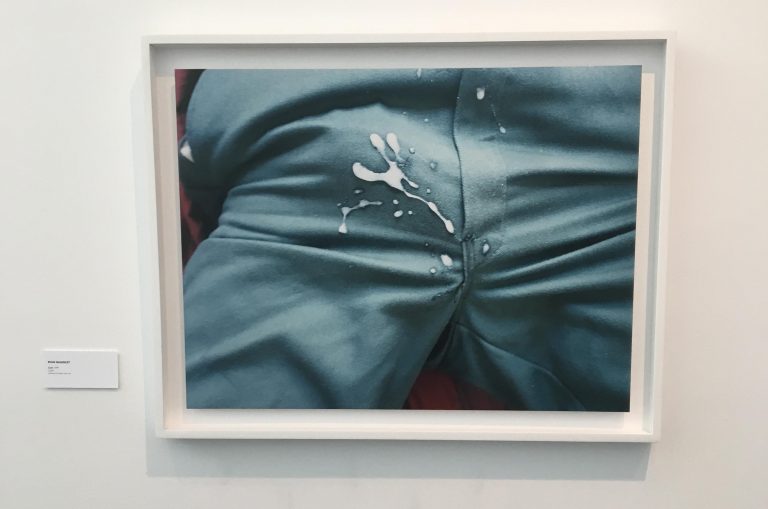 We need McGinley,
whether you like it or not… He represents a very important person in the history of contemporary art. Any gay artist on the main stage today, whether they realize or not, are documenting a time in history completely unique from any other: where gays are (more or less) liberated politically.
I'm not going to go much further into that, because liberation is a dramatic word and internalized homophobia and gay-on-gay damage is a very real thing despite the legal freedoms we now take for granted, however… back on topic.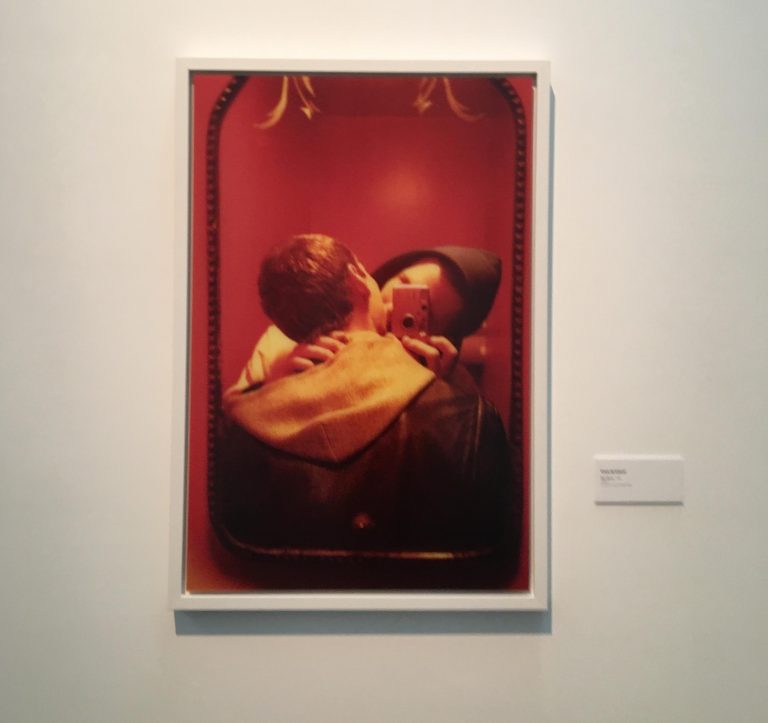 Ryan is unafraid & unapologetic,
One of the things I admire most is that he included photographs of himself performing oral sex and having sex in this exhibition. Youth culture can't be defined without sex, I don't care how sheltered you are… Sex culture exists.
But, in McGinsley's show The Kids Were Alright he is fearless to present extremely personal moments, including sexuality and vomit, which are nothing short of inspiring. There's a shame that's instilled culturally from being gay. It makes you want to be "masculine" or achieve the most you can to impress your parents. It's clear that now that McGinley, here, is educating a now younger generation of gays the importance of embracing sexuality openly without fear. I cannot tell you how important it is that he's included these images in his show, from a historic standpoint alone.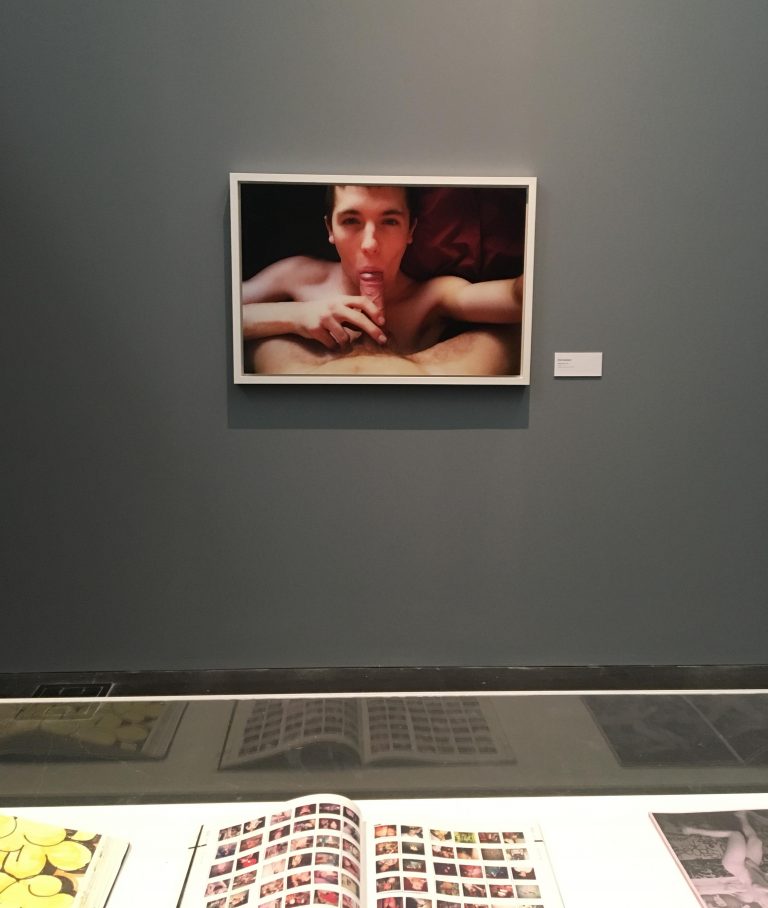 My final thoughts…
The real love affair is between myself and the Museum of Contemporary Art. I want to express the most sincere gratitude for educating viewers and members from Denver, like myself, on the most mainstream of artists.